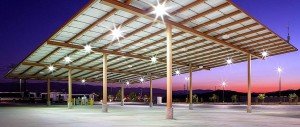 1) What specifically is Green Technology?
It encompasses all areas and disciplines, including methods, materials & techniques, which are environmentally friendly.
Typical areas include: energy, efficiency, recycling, safety and health concerns and renewable resources.
"BIG PICTURE GOAL: TO REDUCE OR ELIMINATE WASTE PRODUCTS IN THE ENVIRONMENT"
2) Let's look at areas of Green Tech in Energy, these include…
Solar Energy/Photovoltaics, Fuel Cells, Hydrogen Storage, Battery Technology, Nuclear Power,
Wind Energy, Nanomaterials, Solid State Lighting (LED) and Geothermal
Popular commercial areas we have direct experience and have worked with include: Solar energy, LED lighting and also Wind Energy (farms).
3) What are CHALLENGES in accessing capital for energy related products?
– Changing technology, issues with lender acceptance, not widely embraced
– Nature of application and hardware, not recoverable – becomes leasehold improvement
– Similar aspect, these projects have lots of soft costs, e.g. labor, consulting, audits, etc.
– Timing with volatility of financial world markets, this proves to be a high risk
– (BIG ISSUE) Reliability of vendors and manufacturers for warranty issues
4) Who is funding energy projects?
– Limited, traditional lenders (commercial banks); tightly controlled
– Private investor groups –good opportunity for niche investors
– Wholesale lenders, guidelines not as highly regulated as commercial side
– Consortium of smaller lenders looking for opportunities
5) Profile for strong potential commercial approvals for energy financing:
– 3 years + in business
– Cash flow, positive and typically 2-3 times amount of monthly debt
– Land/property owner (KEY AREA)
– Good guarantors; either by company itself or by solid net worth individuals
6) Municipalities are also strong targets for Green Tech upgrades:
– Municipal financing is at all time low in rates (3-5%)
– Process is simplified because information and financials are public
– Municipal approvals are based on bond rating of city
7) Process for funding green projects
– STANDARD: Financial and credit requirement (tax returns, financial statements, D&B, Paydex, FICO)
– Collateral requirements (assets that can guarantee finance); equipment is not sufficient
– Timing (reviews from 2 days to 2 weeks); burden on client to provide all documentation
– If approved, PO is issued to vendor, work is done and then funding happens; prefunding can be scheduled to developer or vendor at milestone stages of project completion.
Point: Process of financing Energy Technology has to be managed from start to finish because it takes more attention to detail than a standard finance. But with the proper structure and approach, it can be accomplished with a high degree of success. Finally with time, more and more capital will be available for these projects in the future.