First US Finance LLC is an equipment finance company dedicated to providing commercial lending, equipment leasing, equipment loans, commercial loans and business finance programs to meet the expansion and cost reduction goals of companies throughout the United States. We understand each equipment lease, business loan and project finance is unique and work with every customer to provide the right terms for their new purchase. Much of our commercial lending efforts focus on project finance, transportation, manufacturing equipment, solar financing and technology related assets.
Lester Salvatierra, director of First US Finance LLC, is an accomplished business professional with over 35 years of corporate and entrepreneurial experience. He is a Pepperdine MBA and has worked for over 20 years in equipment financing, commercial lending and sales in the semiconductor industry. His goal is to give each client personalized service throughout the equipment finance process and support thereafter. He works directly with owners, vendors and dealers and sales agents making them his #1 priority.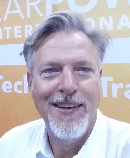 Richard Busch, Independent Account Manager, has years of experience as a business finance consultant and business developer for small and mid-sized companies. He has specific expertise in equipment financing, equipment loans and general business finance and has worked with numerous lenders throughout the U.S. establishing a diverse commercial lending network.
Roger Dann, Independent Account Manager and principal of Belden Resources,  joined First US Finance in 2022, as an Affiliate, brings a wealth of knowledge to our company.  An accomplished negotiator, he has engineered numerous agreements with national accounts, and government entities. Roger's 25 years of experience in commercial leasing along with his warm, client-centered approach makes him a welcome asset to our team. He holds a B.A. in Psychology from Alliance University in NY.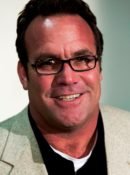 Jack Snyder, Independent Account Manager. 21+ years in credit and financing with vendor and end-user client relationship management. Jack has seasoned experience providing financing for a broad range of qualified buyers and consistently provides quality solutions and personalized service to each and every one of his business referral partners and their clients.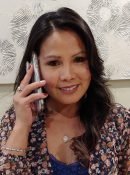 Sharon Salvatierra, Sales Associate and Online Marketing Specialist, has 9 years of experience creating and managing online marketing campaigns. Manages all sales, advertising and media promotions, social media updates and direct email campaigns. Sharon has particular knowledge with equipment loans, commercial loans and business finance.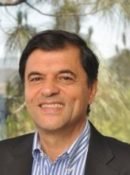 Alex Haiek, seasoned loan broker and advisor with over 30 years of experience. He can provide commercial, construction as well as bridge loans for buy and hold properties, for re-positioning residential and commercial properties nationally. He also has expertise in equipment loans for all types of assets. In short, he can link real estate investors, owner users and developers with the best funding solutions to secure your investment opportunity allowing you to experience maximum ROI.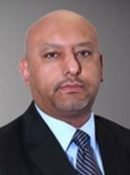 Antonio Gutierrez, Affiliate, brings 20 years of experience working with small businesses. His experience in commercial lending, equipment loans and insurance allows him to provide valuable information to his customers. His main focus is to add value and personalize every transaction to every customer. He has consulted clients on financial performance trends and recommended appropriate actions to maximize the value of the banking transaction.
The experience of the team is crucial to the success of a finance company for several reasons:
Expertise: Finance companies require agents with a deep understanding of financial products, markets, and regulations. Experienced team members can provide valuable insights and knowledge that can help the company make sound financial decisions and avoid costly mistakes.
Risk management: Lending groups must carefully manage risks associated with lending and investing activities. Experienced team members can identify and assess risks more effectively and develop strategies to mitigate them.
Customer relationships: We rely on building and maintaining strong relationships with customers. Experienced team members can effectively communicate with clients, understand their needs, and develop customized solutions that meet their financial goals.
Innovation: Lenders must constantly innovate to stay competitive in the market. Experienced team members can provide insights on emerging trends and technologies, helping the company stay ahead of the curve.
Reputation: A finance company's reputation is critical to its success. Experienced team members can help maintain a positive reputation by adhering to ethical standards, providing exceptional customer service, and making sound financial decisions.
In summary, the experience of the team is vital to our success as it ensures the company has the knowledge, skills, and expertise required to navigate the complex and ever-changing financial landscape while building strong relationships with customers and maintaining a positive reputation.
Our Online Networks – Connect with US Today!
| | |
| --- | --- |
| | |
| | |