First US Finance LLC is an equipment finance company dedicated to providing commercial lending, equipment leasing, equipment loans, commercial loans and business finance programs to meet the expansion and cost reduction goals of companies throughout the United States. We understand each equipment lease, business loan and project finance is unique and work with every customer to provide the right terms for their new purchase. Much of our commercial lending efforts focus on project finance, transportation, manufacturing equipment, solar financing and technology related assets.
Lester Salvatierra, director of First US Finance LLC, is an accomplished business professional with over 35 years of corporate and entrepreneurial experience. He is a Pepperdine MBA and has worked for over 20 years in equipment financing, commercial lending and sales in the semiconductor industry. His goal is to give each client personalized service throughout the equipment finance process and support thereafter. He works directly with owners, vendors and dealers and sales agents making them his #1 priority.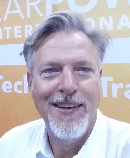 Richard Busch, Independent Account Manager, has years of experience as a business finance consultant and business developer for small and mid-sized companies. He has specific expertise in equipment financing, equipment loans and general business finance and has worked with numerous lenders throughout the U.S. establishing a diverse commercial lending network.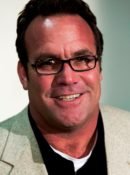 Jack Snyder, Independent Account Manager. 21+ years in credit and financing with vendor and end-user client relationship management. Jack has seasoned experience providing financing for a broad range of qualified buyers and consistently provides quality solutions and personalized service to each and every one of his business referral partners and their clients.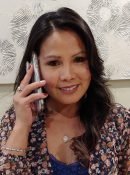 Sharon Salvatierra, Sales Associate and Online Marketing Specialist, has 9 years of experience creating and managing online marketing campaigns. Manages all sales, advertising and media promotions, social media updates and direct email campaigns. Sharon has particular knowledge with equipment loans, commercial loans and business finance.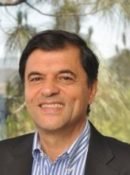 Alex Haiek is seasoned loan broker and advisor with over 30 years of experience. He can provide commercial, construction as well as bridge loans for buy and hold properties, for re-positioning residential and commercial properties nationally. He also has expertise in equipment loans for all types of assets. In short, he can link real estate investors, owner users and developers with the best funding solutions to secure your investment opportunity allowing you to experience maximum ROI.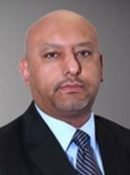 Antonio Gutierrez brings 20 years of experience working with small businesses. His experience in commercial lending, equipment loans and insurance allows him to provide valuable information to his customers. His main focus is to add value and personalize every transaction to every customer. He has consulted clients on financial performance trends and recommended appropriate actions to maximize the value of the banking transaction.
Our Online Networks – Connect with US Today!
| | |
| --- | --- |
| | |
| | |